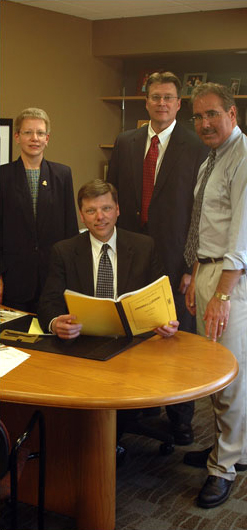 Actuarial Services
Our actuarial division specializes in the following:
Estimating loss and loss adjustment expense reserve liabilities, including issuance of statements of actuarial opinion.
Pricing assistance, including the review of insurance rates, competitor analysis and making recommendations on pricing strategy to company management.
Valuating insurers' books of business for potential acquisition or merger.
Assisting companies in designing new insurance products and methods of delivering those products to the public.
Estimating funding requirements for self-insured entities and performing self-insurance feasibility studies.
Evaluating reinsurance costs and benefits and advising clients on matters of risk transfer.
Assisting companies in complying with insurance regulations.
Designing methods for companies to monitor performance.
Providing expert testimony.
Assisting companies with financial planning and forecasting.
Creating feasibility studies for property/casualty insurers with emphasis on capital needs, return on equity and cash flow.
---
Accounting Services
Our accounting division specializes in the following:
Personal Income Tax Preparation and Planning
Business Income Tax Preparation and Planning
Electronic Filing
Business Entity Selection and Start-Up Assistance
Payroll Processing
Payroll Tax Deposit and Report Preparation
Sales Tax Report Preparation
Financial Reporting, including Compiled and/or Management-Use-Only Statements
Business Forecasts, Budgeting and Loan Assistance
Monthly Accounting and Write-Up Services
Employee Benefit Assistance
Software Selection, Implementation, Training and Support